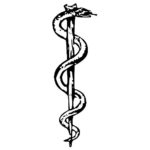 Tobacco harms and kills. Direct or passive consumption of tobacco causes annually the premature deaths of six million people worldwide. Even worse is the frustration, pain, and cost of living with tobacco disease and addiction. Although smoking kills more people than illegal drugs–and nicotine is as addictive as heroin–tobacco remains legal, albeit highly regulated in some countries. Scientists unfortunately did not know of tobacco's dangers when mass production began and usage spread. If we knew then what we know now, the sale of tobacco would likely be illegal.
Tobacco Control Policies
Experts have, however, formulated policies that, following implementation, slowly but steadily reduce aggregate tobacco consumption. Most importantly, tobacco should be highly taxed domestically and via international trade with import duties and excise taxes. Evidence demonstrates that Pigouvian taxes on tobacco can incentivize non-initiation for people who don't smoke and cessation for those that do.
For hopefully only a short to medium-term until national smoking rates dissipate to extremely low levels, tobacco taxation has a secondary benefit of raising substantial government revenue that ideally is allocated to public health and tobacco control enforcement.
In addition to taxation, governments have implemented successful policies such as banning smoking in public places (I am unfortunately old enough to remember breathing in cigarette smoke on passenger airplanes and trains); banning advertising (for example, the last televised cigarette ad on U.S. television ran on January 1, 1971, at 11:50 p.m. during The Tonight Show Starring Johnny Carson); purchaser age restrictions (an increasing number of U.S. states and local jurisdictions have raised the age to 21); tobacco pack health warnings; and public service announcements (for instance, actor Yul Brynner, who died from lung cancer, spoke posthumously in a 30-second clip first aired on television in 1986 with a warning: "Now that I'm gone, I tell you: Don't smoke, whatever you do, just don't smoke)."
More recently, several countries including Australia, Ireland, France, and the United Kingdom have passed "plain packaging" legislation that requires all tobacco packs to conform to a generic standard that, among other things, outlaws the use of pretty colors and logos. Research thus far indicates that plain packaging is effective.
Transnational Tobacco Companies Usage of Investor-State Dispute Settlement
Transnational tobacco companies (TTCs) are well aware that smoking rates have dramatically declined in developed countries due to government policies. Accordingly, they have gone in search of new customers and have in particular found them in developing countries. Generally, most developing countries tax tobacco lightly and have few restrictions on advertising and usage in public places. TTCs, while largely based in developed countries, now make most of their money in developing countries.
To slow the inevitable spread of effective public health regulations, TTCs have a loaded toolbox that they have been putting to use. One of those tools is using Bilateral Investment Treaties (BITs) as the basis for lodging disputes that lead to the establishment of Investor-State Dispute Settlement (ISDS) forums. The phenomenon provides private companies the ability to make claims against governments, using ISDS provisions in trade or investment treaties, in a tribunal created for the individual case.
TTC ISDS claims have been against national public health laws that target tobacco, although technically they have focused not on human health but on commercial issues;the TTCs used trademark infringement and intellectual property rights as a stalking horse to undermine public health laws.
The two direct targets of TTC ISDS litigation were tobacco control pioneers Uruguay and Australia, particularly their policies on restricting the content and appearance of tobacco packs. In countries where tobacco advertising is largely prohibited, tobacco packs are the last prominent advertising medium available to tobacco sellers. Australia was the first country to require plain packaging and Uruguay has also regulated the content and appearance of tobacco packs.
In 2010, a TTC used a BIT ratified in 1991 between Uruguay and Switzerland to lodge a dispute against Uruguay at the International Centre for Settlement of Investment Disputes (ICSID). The TTC alleged, among other things, that Uruguay's "80 per cent health warning coverage requirement unfairly limits [the TTC's] right to use its legally protected trademarks . . ." and caused "a deprivation" of "intellectual property rights." In 2016, the ICSID tribunal ruled in favor of Uruguay and ordered the TTC to pay its legal fees.
Using an obscure 1993 Australia-Hong Kong BIT, a TTC filed a dispute in 2011 at a United Nations Commission on International Trade Law (UNICITRAL) tribunal concerning Australia's plain packaging law. The TTC alleged that the legislation was in conflict with the BIT "in that they expropriate the investments, are unfair and inequitable, unreasonably impair the use of the investments, amount to a failure to afford full protection and security for the investments, and contravene obligations Australia has entered into with regard to investments of investors, specifically international trade obligations." The TTC also contended that plain packaging is a "technical regulation that is not necessary to fulfill the objective of protection of public health." On December 17, 2015, the UNICITRAL tribunal unanimously dismissed the case on jurisdictional grounds calling it an "abuse of rights," and later ordered the TTC to pay millions of dollars in legal fees to Australia.
The Trans-Pacific Partnership Tobacco Carve-Out
During the Trans-Pacific Partnership (TPP) negotiations, Australia was successful in having a tobacco carve-out inserted into the draft agreement that would curtail the ability of TTCs to challenge tobacco control laws using the TPP ISDS provisions. Following the U.S. withdrawal from the TPP negotiations, the remaining 11 parties reached a new agreement on January 23, 2018, and renamed it the Comprehensive and Progressive Agreement for Trans-Pacific Partnership (CPTPP). Although the CPTPP text has not yet been publicly released, the New Zealand Ministry of Foreign Affairs and Trade published a statement indicating the scope of the general ISDS mechanism has been narrowed and that protections for national public health regulations (such as tobacco control) have been retained.
Public Health Measures Delayed
Although TTCs are winless in the ISDS arena, winning was probably never the intent; the core objective was likely to deter other countries from passing tobacco control legislation because of their fears of exorbitant litigation costs. Australia is a wealthy country and had the courage to fight for its public health law. Uruguay had the courage but is not a wealthy country; however, Bloomberg Philanthropies, the charitable organization founded by Michael Bloomberg, a billionaire businessman, mayor of New York City from 2002 to 2013, and a passionate supporter of public health, provided funding support.
Unfortunately, but not surprisingly, other countries have been frightened by the threat of TTC litigation. New Zealand, a rich country, delayed adoption of its plain packaging legislation until after the conclusion of the litigation against Australia. Moreover, there are indications other countries, particularly in TTC-targeted developing countries, have deferred public health measures that target tobacco for the same reason.
The views expressed in this blog are those of the author and not of any institution he is or was affiliated with.
_____________________________
To make sure you do not miss out on regular updates from the Kluwer Regulating for Globalization Blog, please subscribe here.